Filter by Category
College Readiness
Online Registration Unavailable
Essentials of College Planning
with Shelbie Ross

Jan 23, 2020 at 2 pm
In this workshop you will survey the basic steps for successful college enrollment.  The session will discuss college & trade school options in our region, entrance requirements, readiness & transitional issues of adult students, admissions procedures and financial aid.   Review a typical admissions application, request admissions materials and financial aid information, and complete the FAFSA.  Participants should bring their most current income tax information (or good estimates & available W2s) & any high shool/GED/HiSET and college transcripts they have available.
Meets:  1/23rd, 2/13th, 3/12th, 4/9th, 5/14th, 6/11th, 7/9th & 8/20th.
*To register, contact Shelbie Ross, Maine Educational Opportunity Center (MEOC) Advisor:  800-281-3703 or shelbie.ross@maine.edu.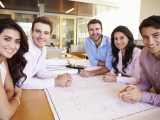 Online Registration Unavailable
College Transitions: College Readiness
with Ander Thebaud

Jan 30, 2020 at 10:30 am

, runs for 15 weeks
Part of our College Transitions program, this course helps college bound learners navigate many of the challenges of the first semester of college. Topics include, but aren't limited to: applications, financial aid, course selection, study skills, time management, and organizational skills. Graduates of this class claim, "I would not have made it through my first semester without this class."
*Winter/Spring classes are underway, but we are accepting applications for Summer 2020.  Instructors are also available to assist you with preparing for college now!  Please call our office to register: 422-4794.