Filter by Category
Healthcare Training
Registration Unavailable
Certified Nursing Assistant Medication Course (CNA-M)
with Brenda Duggan

Jan 1, 2019 at 8:30 am

, runs for 16 weeks
Please note that this class will be scheduled once we receive six students' complete applications. The date of January 1, 2019 is a placeholder and should be treated as such.

This course requires 120 hours of training, labs and clinicals. Prerequisites: active and in good standing on the Maine State CNA Registry with no disqualifying annotations; have completed at least the equivalent of one year (2,080 hours) of full-time employment as a CNA prior to taking the course; and achieve a 10th grade level on a reading comprehension assessment.
Please call 422-4794 or email jgirmscheid@rsu24.org with your inquiries. Print out the application here.
Students may be eligible for funding assistance through Eastern Maine Development Corporation (EMDC). Please contact Loretta Alley at EMDC for more information at 610-1521 or lalley@emdc.org . Also scholarships through RSU 24 Adult Education are available. Please contact us.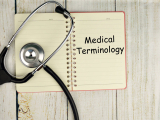 Medical Terminology
with Elizabeth O'Toole

Feb 5, 2019 at 5:30 pm

, runs for 14 weeks
If you are working in the healthcare industry, want to make yourself more marketable in the medical field, planning on enrolling in nursing school, or simply want to increase your understanding of medical terms, this 13-week course is for you! This course will cover the human body and the terms associated with each system. Students should bring 3x5 index cards to prepare flash cards. Textbook included. No class 2/19 and 4/16.
Students who are registered in a Certified Medical Pathway program are eligible to take this class for free.