Filter by Category
Workforce Training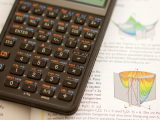 Online Registration Unavailable
Medical Math Online
with Trudy Martin

Jan 27, 2020

, runs for 13 weeks
Looking to get an entry-level healthcare job? Taking a CNA or CRMA course? This online, basic math skills class can be integrated with any adult education healthcare course. Improve your math skills and increase your marketability while training for your new profession. The basics of percents, decimals, fractions, and measurements will be taught as they relate to health care. Available entirely online, but students can get additional support at the learning center. Once enrolled, students have 6 weeks to complete the course. To enroll in the class, students are required to complete an intake, participate in an orientation to the class, and take assessments. Enrollment available: Jan 27th-March 9th.
Online Registration Unavailable
Career Planning & Advising
with Ander Thebaud

Feb 24, 2020 at 8:30 am

, runs for 13 weeks
Trying to figure out  what job is right for you?  Our personalized career planning moves through individualized steps to discover what jobs will match your strengths and career goals.  Whether you're finding a first career or changing careers, we offer help with your career planning.  *Please call our office to meet with a student advisor and to register: 422-4794.  Diploma and HiSET students are encouraged to enroll.
Resume and Interviewing Workshop (Session 2)
with Phil Wormuth

May 4, 2020 at 5 pm
Get your your resume at the top of the pile! Explore the basics of resume writing, job searches, applications and interviews. These workshops provide valuable tips on resume content and interviewing techniques. Week one will focus on creating a job-appropriate resume, what information to include, and formatting. Week two will concentrate on building confidence, interviewing tips, and mock interviews between participants.