Filter by Category
Computers and Technology
Online Registration Unavailable
Math Lab - Tuesday Evening
with Trudy Martin

Jan 21, 2020 at 4 pm

, runs for 19 weeks
Our evening math lab provides an opportunity for students to get that extra support for those unable to attend classes during the day. Any enrolled student can come to this lab. Not a current student but would like to work on your math skills? Call today to get started.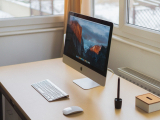 Online Registration Unavailable
Math and Technology Lab
with Trudy Martin

Jan 31, 2020 at 1 pm

, runs for 15 weeks
The Math and Technology Lab is an opportunity for students to get extra help in math or technology courses they are taking throughout our program. Our distance learning students can use this time to work on their course with staff available to help as needed. Laptops are available for students to use.
*Please call our office to register: 422-4794. 
Computers for Seniors: Managing Your Files, Documents, and Photos
with Trudy Martin

May 1, 2020 at 10:30 am

, runs for 2 weeks
We are excited to offer a computer class for seniors who know computer basics, but want to learn more. This class will cover naming, saving, moving, organizing, sending and receiving files, documents, and photos. Students will get repetitive practice with the goal of creating a system of their own. The class will be offered in a small group setting to allow for personal attention.
Please call our office if you are interested in participating in this class: 422-4794.
Full Course